Partecipa a FrittoMisto 2013 ad Ascoli Piceno dal 24/04 al 01/05 con sosta al B&B la casa tra gli ulivi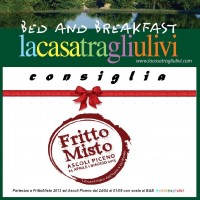 Partecipa a FrittoMisto 2013 ad Ascoli Piceno dal 24/04 al 01/05 con sosta al B&B
la
casa
tra
gli
ulivi
.
.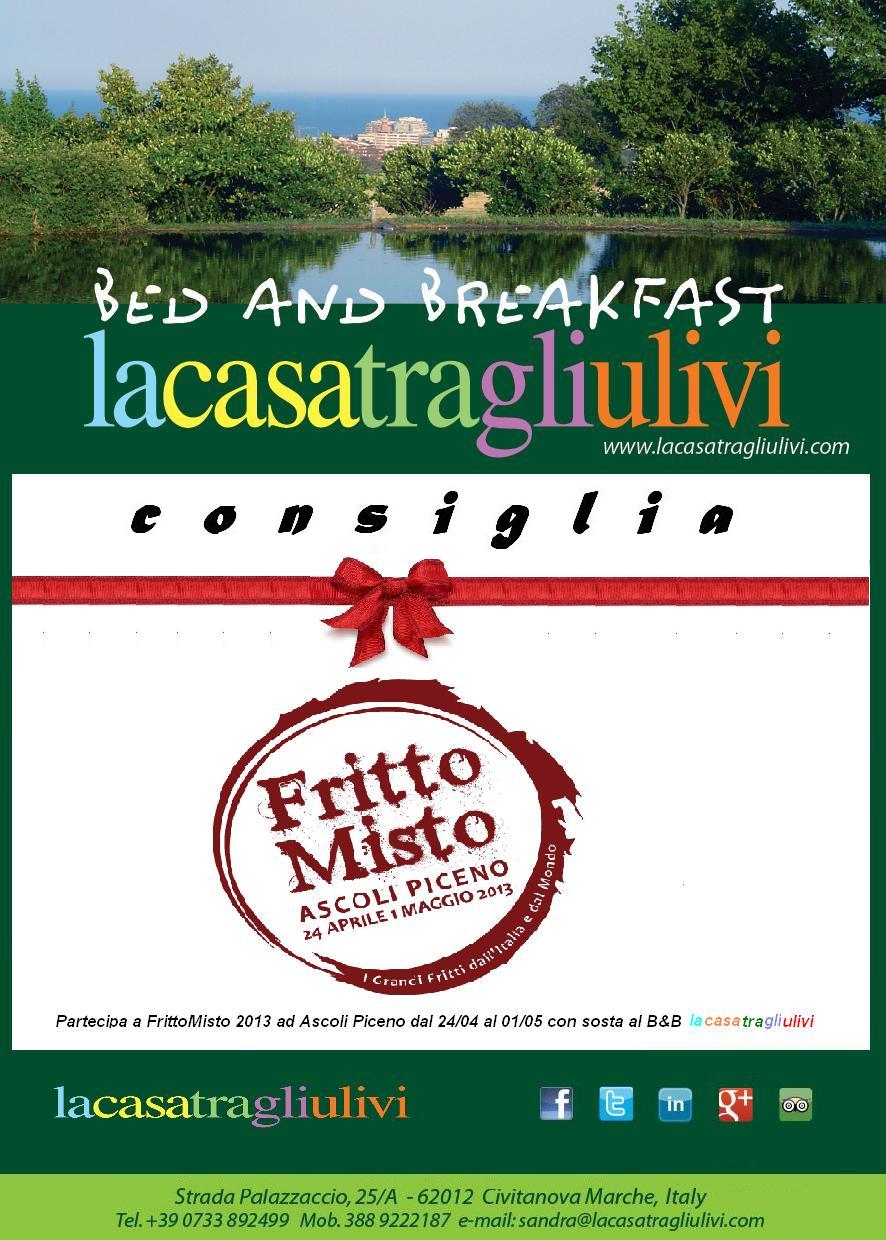 .
Ascoli Style Stuffed Olives
Ascoli olives are traditionally served in Italy as both a pre-meal aperitivo or a mid-day snack.
Ingredients
Servings 4
5

oz

lean beef

5

oz

lean pork

5

oz

chicken

1

chicken liver

lemon zest

1 ¾

oz

tomato sauce

3 ½

oz

crustless white bread

meat broth

to taste

2

eggs

, (1 for the stuffing, 1 for the outer covering)

⅝

lb

breadcrumbs

3 ½

oz

all-purpose flour

¼

cup

extra virgin olive oil

1

lb

green olives

, large

nutmeg

to taste

salt and pepper

to taste

cinnamon

to taste

frying oil

to taste
Preparation
1 hour preparation + 5 minutes cooking
Brown the pork, beef and chicken meat in a pot with a couple tbsp. of olive oil. Once brown on all sides, add the tomato sauce and a ladleful of water. Cook over low heat for 20 minutes.
Once the meat is almost done cooking, add the chicken liver. Season with salt and pepper and continue cooking for another minute, then remove the pot from the heat.
Once the meat is cool, grind it finely in a meat grinder, then place it in a bowl, adding the cheeses, a whole whisked egg, the lemon peel, a pinch of nutmeg and a pinch of cinnamon. Mix well using a wooden spoon.
Break apart the bread and place it to soak in the broth. Then remove it, squeeze out the excess broth and add it to the stuffing.
Remove the pits from the olives by making an incision. Be careful not to break them. Stuff each olive with a good amount of stuffing. Then cover the olives first with flour, then in a beaten egg and finally in the breadcrumbs.
Fry the olives, a couple at a time, completely covered in boiling oil. Once uniformly golden, remove using a slotted spoon and place in olives on a plate lined with paper towels.
Serve hot.