Holiday Guide where to go in Italy in the Marche Region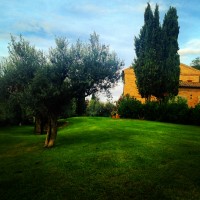 Holiday Guide: where to go in Italy in the Marche Region?
**
 For your special trip in the Marche Region, in Italy
All my advices to you from me, Sandra. 
On Facebook search by my hashtag for your special trip tailored on you
Holiday Guide: where to go in Italy in the Marche Region? 
Where to stay in Italy? In the Marche Region!

THE GUARDIAN 2016
Le Marche, Italy
Beaches and art without the crowds
Medieval Urbino.
Facebook Twitter Pinterest
* Le Marche, a region halfway up the eastern side of Italy's boot, is slowly being discovered by Brits: visitor numbers were up 24% in the year to August, though from a very low base. And tourists are staying there longer – enjoying the region's beaches, hilltop villages, art-filled towns and great outdoors for their own sake, rather than making a quick foray from Umbria or Abruzzo.
* How to do Le Marche, Italy, on a budget
Hospitality in Le Marche used to be in staid business hotels or pack-'em-in beachside billets, with (uninspiring) half-board compulsory in summer. But a younger generation has taken the British concept of bed-and-breakfast to their hearts.
* ……………………………. bhetween the sea and the old university city of Macerata, with three bedrooms, a walled garden and great views. Less than an hour away is one of Italy's best beaches, spectacular Due Sorelle, beneath white cliffs and accessible by boat from the harbour at Numana.
* Inland, medieval Urbino is a must-see for the renaissance art in its Palazzo Ducale, but fans of more modern art can put together a great tour of contemporary galleries, from Il Conventino in tiny Monteciccardo, to modern sculpture inside a 15th-century tower in Cagli.
Holiday Guide: where to go in Italy in the Marche Region?
Where to stay in Italy? In the Marche Region!
 http://www.theguardian.com/travel/2013/mar/29/how-to-do-le-marche-italy-on-a-budget
THE GUARDIAN 2013
How to do Le Marche, Italy, on a budget
Stretching for around 100 miles along the Adriatic coast, with hilltowns to rival those of Tuscany and Umbria, Le Marche is a gorgeous and affordable region to explore
Numana, Ancona
The beach at Numana, Ancona.
If Le Marche seems like one of Italy's least known regions, that's probably because we're looking at it from the outside. Because "the Marches" – the historic borderlands of the Papal States – more than pull their weight in the national psyche. Giacomo Leopardi, Italy's great 19th-century author, was marchigiano. So was revolutionary educator Maria Montessori. Le Marche brought back more gold medals per head from London 2012 than any other Italian region – two-thirds of an invincible female fencing team were from one small town, Jesi. Even Lionel Messi, the Argentinian footballer, has roots there: his ancestors emigrated from Recanati in the 19th century.
The region stretches for around 100 miles along the Adriatic coast. The undulating hills of its interior are rich farming terrain, and only sparsely peppered with market towns and one-street villages. The only fast road hugs the seaside, so choose your base well if you want to take in both of the region's cultural blockbusters, Urbino and Ascoli Piceno, without blowing the budget on petrol (now around €1.85 a litre). It is doable: stay fairly close to the main A14 and somewhere around the midpoint between the two.
Urbino
St Francis Receiving the Stigmata
An extract from St Francis Receiving the Stigmata, by Federico Barocci, in Urbino's Palazzo Ducale. Photograph: Getty
Urbino is a steep stone hill town to rival anything in Tuscany or Umbria, and just as taxing on the calf muscles. Its grandiose architecture went up during a golden age under Federico da Montefeltro in the late 1400s, when it was the capital of a powerful dukedom. One year after the duke's death, Urbino was the birthplace of painter Raphael, whose first home still stands in via Raffaello. Local painter Federico Barocci is the star of an exhibition in London's National Gallery until 19 May (see nationalgallery.org.uk/barocci-brilliance-and-grace). You can see a couple of his panels for free inside Urbino's neoclassical cathedral. The economical way to see everything else is with the €12 Urbino tourist card (urbinoculturaturismo.it). Take in smaller art sites such as the frescoed Oratorio di San Giovanni, but leave most of your time for one of Italy's best galleries, inside the Palazzo Ducale. Duke Federico's haughty Renaissance palace houses Le Marche's art collection, which includes Piero della Francesca's weird Flagellation of Christ, works by Raphael and Uccello, and a study decorated with intricate intarsia inlaid wood, some of it designed by Botticelli. Duke Federico didn't need to watch the budget – he could afford the best.
You eat well and fairly cheaply in La Trattoria del Leone , where dishes such as tagliolini al pecorino di fossa (pasta with aged ewe's milk cheese) cost from €8. For an earthy whiff of the high life go to nearby Acqualagna, where the tartufo bianco grows. The truffle-hunting season is short: it begins with a fair in November and runs until mid-December. ……..
Ascoli Piceno
Caffè Meletti in Ascoli Piceno.
Caffè Meletti in Ascoli Piceno. Photograph: Alamy
This "city of travertine" – most of the set-piece buildings are built from this honey-coloured limestone – is the highlight of the southern Marche. It's a place to wander, rather than check off sights from a list. Prize exhibit at the Museo Archeologico Statale on Piazza Arringo is a colourful Roman mosaic. Thanks to a mischievous optical illusion, its central figure seems to change from a young faun to an older figure as you walk around. It's well worth the €2 admission price.
Advertisement
Menus around town include delicacies that don't get much airtime outside the region, never mind outside Italy. It's only a few euros for a paper cone loaded with filling olive all'ascolana (stuffed olives, breaded and deep-fried). Local rosso piceno wine is an affordable lunchtime partner for red meat. Finish a meal with vino cotto, a potent (and cheaper) sherry-like riff on the Tuscan vin santo. You can buy them all at Gastronomia Migliori on Piazza Arringo . Meletti aniseed liqueur was also created here. Linger over one in the art nouveau interior of Caffè Meletti on Piazza del Popolo , looking out on Ascoli's prettiest square. The town's best budget meal is served at Trattoria da Middio (Via delle Canterine 53, +39 0736 250867), a solidly working-class place that's not shy about its allegiances – my bill came with a little hammer-and-sickle imprint. Lunchtime mains are read aloud, rather than written down, and they are cheap: around €7 for the likes of baccalà (salt cod) in piquant tomato sauce or grilled pork steak.
Ancona and the Conero peninsula
Ancona might be your gateway. Ryanair flies direct from Stansted, and an improved rail link with Milan opens next month. Ferries from Greece, Croatia and further afield pack its port. It's tempting to head straight out of town: it was bombed in two world wars, and earthquakes had anyway already levelled much of the medieval architecture. But that would be a mistake. Ancona was founded by ancient Greeks as an outpost of Syracuse, in Sicily, and its harbour thrived during the Roman era. The second-century Trajan's Arch still guards the port. It also saw plenty of Crusader traffic in the middle ages. Pope Pius II died here in 1464 trying (and failing) to launch a Crusade.
Marche map
The Museo della Città on Piazza del Plebiscito recounts the city's history from Roman times to the 1960s. It is free to enter, and there's a free guided tour on the first Sunday of every month. But to see Ancona's real highlight, you'll need to head uphill. A steep climb from the old town ends at the cathedral of San Ciriaco. A couple of marble lions – one grappling a lamb, the other a serpent – support its delicate Gothic porch. There's no major art inside, but it feels instantly ancient; Corinthian nave columns were raided from a long-gone temple to Aphrodite. It's free to enter, and free to admire the view from the piazza outside.
For a fresh, cheap and tasty lunch, stop in at Da Morena, a seafood kiosk on Corso Mazzini (next to number 61). The drill is as simple as the food: grab a bread-basket and a bottle of water or wine, and order from the cabinet. Dishes such as cold marinated anchovies or warm razor clams with cherry tomatoes are sold by weight. You will eat well for under €10.
The best budget rooms close to the port are at Residence Vanvitelli, on a quiet courtyard off the main drag, where a studio for two with kitchen costs from €60 a night. For a longer stay, head out of the centre to a silent hillside away from the traffic and narrow lanes. ……..
Just south of Ancona, the Conero peninsula is a dramatic, craggy coast that seems out of place on Le Marche's gentle riviera. Hike the clifftop paths, or ride them on a hired mountain bike. The only way to reach the prettiest Conero beach, at Due Sorelle, is by ferry from Numana. It costs a slightly budget-busting €15 for adults and €10 for kids; see traghettatoridelconero.it for timetables.
Beside the seaside
Sirolo, Ancona.
The medieval town of Sirolo, Ancona. Photograph: Francesco Iacobelli/Corbis
For a day trip, the Conero or nearby Portonovo are ideal. But if you want to base yourself in a resort, Pesaro strikes the best balance between beach life and culture. It was the birthplace of composer Gioachino Rossini in 1792, and stages a Rossini Opera Festival each August. It is smaller and less hectic than Rimini, 25 miles up the same stretch of coast, though it does have the tightly packed umbrellas and sun loungers typical of Italian resorts. The Levante is the best beach for young children – an offshore tidal break and shallow shelf make bathing safe. It has a dozen or so private (fee-paying) beach services, but you can save by heading to the free section that begins opposite the southern end of Viale Trieste.
Now for some culture. Pesaro's San Terenzio cathedral has glass panels in the floor for viewing Roman and Byzantine mosaics; take a €1 coin for the subterranean lights. The Musei Civici on Piazza Toschi Mosca have a small, high-quality art collection that includes a Bellini altarpiece and Guido Reni's muscular Fall of the Giants. It costs nothing to admire Villa Ruggeri, in Piazzale della Libertà, an exuberant (and rare) example of domestic art nouveau architecture, built for a pharmacist in the early 1900s.
Pesaro is a popular resort so food prices can be a little high, especially on the seafront. A good bet is L'Angolo di Mario , right on the boardwalk, which has an excellent reputation for sourcing seafood. Waiters happily recommend what's fresh and local – which is usually everything except prawns, which don't thrive locally. Mains cost from €11, and there's a cheaper pizza list for the kids. In the town itself, hidden down a little alley off Piazza del Popolo, Osteria La Guercia is a stalwart of the local food scene: expect beamed ceilings, walls frescoed during the 1940s in antique style, and dishes such as gnocchi with gorgonzola and red piceno wine. Mains are €8 and there's a €20 tasting menu if you want to get acquainted with a cross-section of local flavours at a sensible price.
Roaming inland
Brodetto
Brodetto, an Anconan speciality fish soup. Photograph: Francesco Iacobelli/ Francesco Iacobelli/JAI/Corbis
To discover the quieter beauty of Le Marche, spend at least a day just driving the backroads of its sparsely populated interior. Hit the university town of Macerata for the Wednesday market. Once you've shopped for a picnic, grab an outside table on Piazza della Libertà. Finish up near the hill town of Filottrano around dinner-time for aperitivo or a meal at Ca' Vecchia Vino e Sfizi. Dishes served at this isolated farmhouse offer a modern take on marchigiano ingredients, such as farro (spelt), and cost around €11, or a little more if you pair each with a different local wine. It's well worth the slight splurge for a seat on the panoramic terrace, enjoying the drifting aroma of lavender and rosemary and watching the sun set over the farmland.
• More information from: turismo.marche.it; urbinoculturaturismo.it; paradisepossible.com; conero.info. Osterie d'Italia 2013 is the Slow Food movement's iconic affordable eating guide, available as a location-aware iOS app (for iPhone or iPad, £6.99), with around 80 places to eat across Le Marche. Donald's rail travel was provided by International Rail (0871 2310790, internationalrail.com) – book long distance rail travel up to four months in advance to secure cheaper super economy fares. See trenitalia.com for timetables.
Donald Strachan is the co-author of Frommer's Italy 2013, out last week, price £16.99. To buy a copy for £13.59 with free UK p&p go to guardian bookshop.co.uk
Holiday Guide: where to go in Italy in the Marche Region?
Where to stay in Italy? In the Marche Region!
http://www.nytimes.com/2005/05/22/travel/is-le-marche-the-next-tuscany.html
TheNew York Times 2005
Is Le Marche the Next Tuscany?Is Le Marche the Next Tuscany?
"I BRING you a taste of my verdicchio," says our host as my friend Laurie and I sit down to dinner beside a murmuring fire. We're in the timber-and-stone dining room of a 250-year-old farmhouse whose owners, Mario and Mara Boria have converted into a casual, eight-room agriturismo outside the small Italian town of Castelraimondo. Mario brings a liter of a pale white wine, and places it on the table, beaming.
He's got reason to smile: the dry, apricot-scented verdicchio is pressed from grapes that grew just beyond the front door, on land that his family has worked for a good chunk of a millennium here in the hills of Le Marche, a province in east-central Italy with rolling vineyards and golden grain fields topped by crumbling castles. The verdicchio pairs well with Mara's homemade tagliatelle and fresh lamb from the small flock out back. The main course of roast chicken is so fresh I'm pretty sure I spotted our meal pecking around the place just yesterday.
In the small dining room, there are a dozen of us, including three freelance sheep-shearers from the Falkland Islands and New Zealand. We linger over dinner for hours with them and with Mario, hearing stories of sheep-shearing and of life in this region, as the verdicchio is drained, the hearth's fire sinks to embers and the night hangs its shadows in the corners of the farmhouse where Mario was born.
The next morning, he gives us a tour of his modest farm, with its panoramic views across the Potenza and Esino River valleys, its sheep mowing through the sweet grass. A shadow moves at the end of a row of grapevines. It's Mario's 84-year-old father, Enrico, bending the grape vines to prepare them to bear the weight of the coming fruit.
Beyond him lies a scruffy piece of land that no plow has turned. My threadbare Italian snags the word "tartufo." Then I see Mario's smile, and understand: It's the family's black truffle patch.
The tableau – white sheep, undulating ridges, an old man working in the green-scented April sunshine – reminds me of the guest from Bologna who told us at dinner last night that he'd come to Le Marche (pronounced lay MAHR-kay) to see the authentic Italy that's vanishing from other parts of his homeland. When I last saw him this morning, he and his friends were debating whether to load a wheel of formaggio the diameter of a dinner plate, and made from Mario's sheep's milk, in the back of their Mercedes.
This is what Tuscany must have felt like 10 or 20 years ago, before it was discovered by tour groups and their omnipresent buses – carrying thousands upon thousands of travelers who flock there each year to try to recreate the pleasures of "Under the Tuscan Sun." One Tuscany wine-growing area is so crowded with British expatriates and second-home owners that that country's press calls it Chiantishire. In short, Tuscany, for all its undeniable charms, is an increasingly challenging place to have an intimate encounter with true Italy.
Seasoned travelers have begun casting about elsewhere for that authentic experience. In the last two years, the British, those shock troops of Italian tourism, have been filling cheap Ryanair flights to a revived Puglia, Italy's sun-bleached stiletto heel. Some observers have anointed a cleaned-up, post-Mafia Sicily the Next Big Thing. But others are heading to the calf of Italy's boot, to Le Marche, a small, diverse province rising from the Adriatic Sea to the 6,000-foot peaks of the Apennines. In between lies a Tuscan-like rumple of lavender fields, sunflower fields and vineyards spread across hills that hump off toward every horizon like a patchwork quilt on an unmade bed. In 2003, according to the Italian National Institute of Statistics, Le Marche had just 7 percent as many visits by foreigners as Tuscany.
What do those fewer travelers find there?
"Italian-ness," says Michael Eldridge, a British photographer and painter who fled what he calls the increasingly theme park feel of Tuscany with his Italian wife nearly five years ago, and converted an old convent in the Sibylline Mountains in the Marches, as the name is rendered in English. He speaks fondly of the region's ancient towns that cap seemingly every hilltop here – towns full of twisty streets but often empty of tourist buses and English accents.
He also loves the people, saying ,"They're kind and they're gentle and they're modest and they're slow."
Slow?
"They're a bit slow in that they'll spend a half a day talking to you," he explains. "The people from northern Italy would probably say they're a bit medieval here."
After a weeklong visit last month I, too, have found in Le Marche the vera Italia that both the Briton and the Bolognese spoke of – a place where travelers can still feel a genuine sense of discovery and quiet pleasures as they meander back roads and walk on cobbles that haven't yet been polished by the soles of a million tourists.
THE bells peal at 6:08 p.m. on a Tuesday in April. We are standing under the lime trees of the vacant Piazza Vittorio Emanuele II in Cingoli, a town that dates back to the third century B.C. and was built of stone on a hill about 25 miles southwest of Ancona in the heart of Le Marche. I grope around the dusty back shelf of my Catholic upbringing, trying to find the reason.
"Scusi," Laurie says, accosting a surprised Marchigiano with our pidgin of half-remembered Italian, half-forgotten Spanish and occasional charades gestures. "Papa nuova?"
Si. The bells peal for the new pope.
A woman who speaks English passes by and asks if we'd like to see the Lorenzo Lotto painting in the church. She leads us to the town's art gallery and leaves us before a man in his 60's who has great tuffets of black hair erupting from his ears. He looks us over grimly from behind his desk, then wraps an overcoat and scarf against his head cold, leads us down Cingoli's rain-varnished cobbles and unlocks a several-hundred-year-old church – San Domenico – that's not in my guidebook.
For the next half-hour, the three of us stand alone in the chilly apse as the curator waves his arms, explaining the history and artistic techniques behind Lotto's 1539 painting "Madonna of the Rosary," which hangs behind the altar. As he gestures, the clouds of grumpiness dissipate. His nose dries up. He doesn't speak a syllable of English, but we understand his enthusiasm alone, and what we don't comprehend doesn't matter: It's another indelible Marche moment in a town I'd never heard of two weeks previous, before a painting I'd never heard of 30 minutes earlier.
Equally memorable is the curator's response when I ask him if he's excited to hear about the new pope. He grimaces – those great black tufts in his ears suddenly resembling the smoke that preceded the white from the Sistine Chapel's flue that morning – and he says something like, "Le Marche has never been so good since the papacy exerted its control here." By my accounting, his grudge is more than 400 years old.
This region has long sat askew to the rest of Italy, with an independence bred in the marrow. Even the name, given in the 10th century after the German word for a border area, underscores Le Marche's fringe position. The province eventually gained a reputation as an ungovernable constellation of willful municipalities that operated only nominally under papal control.
Perhaps because no one state could marshal its forces, history didn't linger here to stir up lots of trouble. "Better a corpse in the house than a man from Le Marche at the door," goes an old Italian saying, from the time when its men served as papal tax collectors. Mostly, though, the province's fate has been to be ignored more than maligned.
It is this Italy, the one alien even to many of its countrymen, that I look for. We work our way south by rental car from Urbino, that acme of Renaissance towns, through the hilly wine-and-olive-oil country of the province's midriff, and make a side trip to the handsome city of Ascoli Piceno in the far south.
Our itinerary is purposefully loose, guided only by two pledges. The first: Stay away from Le Marche's 110 miles of coastline. Though the seaside towns of Pesaro in the north and San Benedetto del Tronto in the south are said to hold charm, much of the coast has been developed in recent decades and is unappealing, and crowded in midsummer to boot. Seekers of a Tuscany-like experience will find the region's charm rises in almost inverse proportion to the distance from salt water.
The second rule: Stay off the nation's freeways when possible and stick to the curvy side roads. Unknown Italy isn't found between toll booths.
The second rule: Stay off the nation's freeways when possible and stick to the curvy side roads. Unknown Italy isn't found between toll booths.
Given these self-imposed mandates, the sight of tourist buses idling in the parking lots at Urbino isn't comforting. But then, Urbino is the region's best-known city, and certainly its classiest, so one does have to acquiesce to sharing the streets with a certain amount of company.
In the 15th century, the enlightened Duke Federico of Montefeltro, made wealthy by years of savvy mercenary work, refashioned this windy hilltop into an early model of the quintessential Renaissance town. His palace would set the bar for future Renaissance palazzi – modest on the outside, elegant but human-sized on the inside. The duke filled his court with some of the best painters and thinkers of his day, including the father of the painter Raphael.
His son walked the same steep cobbled streets that we walk, past buildings of flesh-colored brick and terra cotta roofs. We wander through the palace, which holds the region's finest art museum, including works like Raphael's "The Mute." Outside, the cafe tables of the Piazza della Repubblica are filled with students from the university.
After dark, the crooked streets empty and we stroll alone down 500-year-old lanes where orange lamps throw light across the orange brick. Some are so narrow I can reach out and touch both walls. The shadows become characters.
The duke's reign was a time of great security and benevolence, but at night it's hard to walk through this Shakespearean set of a town and not feel that you are about to witness the small beginning of some great drama: a purloined letter, a scuffle between feuding clans. In front of the palazzo, a clot of college boys talks and jokes. I half expect to hear names like Mercutio or Benvolio.
Blame dinner for these off-the-leash imaginings. I hadn't expected from Le Marche such a distinct and proud regional cuisine, or such wheelbarrow-loads of it. There are, of course, the Italian staples like cheese – a sharp formaggio di fossa that the locals wall up in limestone holes to age, and the casciotta d'Urbino so craved by Michelangelo that he bought up farms to ensure himself an unbroken supply of the stuff, according to my Touring Club of Italy guide to the region.
Away from the coast, where seafood prevails, of course, this region's cuisine is staggeringly meat-based. Lamb, rabbit, swine – the Marchigiani eat more flesh per capita than any of their countrymen, according to the region's tourist office. Pigs are the star of the country kitchen, though. There is pancetta and prosciutto, and several dishes made from porcine parts best left unmentioned. And every overflowing plate of antipasti arrives with a soft salami that's as spreadable as warmed butter and that has forever turned me against those rock-hard cylinders sold in American supermarkets.
One day at noon, we stop at a table in the square where a man in a suitably filthy apron stands before his truck and shaves a pile of his home-smoked pork onto waxed paper with a knife. We buy rolls and mineral water at one shop, cheese at another, then walk to where the Albornoz Fort sits like an old brick crown atop Urbino. We sit in the grass and eat with Raphael in mind, sharing his view of the pink roofs and green hills.
From Urbino, we spend several days driving a rough circle through the agricultural center of Le Marche – often in second gear, on roads that at times seemed too pinched to accommodate even a center line. We pass green fields of durum soon to turn golden, for this is Italy's macaroni bowl, home to much grain production. These hills have been cultivated hard for millenniums, and sometimes power lines and roads zipper across them. But nonetheless there is a gentleness to the landscape, and a tranquillity in the pattern of rectangles and squares.
Every six or eight miles, the fields crest and another impossibly picturesque medieval hill town appears in a shaft of Annunciation light, its brick ramparts now only under siege by olive trees, its palisades now only defended by dandelions: Serra de' Conti. Cupramontana. Staffolo. Ostra.
Wandering through these towns, barely mentioned in any guidebook, becomes a highlight of the trip, with the midmorning torpor of their tidy town squares, the proud butcher shops hung with homemade salami, the deliciously crooked little streets that lead nowhere that we're headed – and so we take them. In every town, matrons in headscarves and support hose and cardigans waddle up the cobbles with grocery bags, as if they're leaving central casting instead of the negozio di alimentari. Surprised by visitors, they return our smiles with smiles, and a "Salve!"
Walking in these towns, my clipped American gait soon slows to medieval time. I start to notice things. Call them sensory postcards: the scrape of knife and fork across a plate behind a window of Marchigiani lace during afternoon riposo. The labored lift of a pigeon in an empty piazza where a pensioner dozes at a cafe over his glass of prosecco. Often, Laurie stops before a house that has never known a plumb line and runs her hand down a wooden door that might be 400 years old.
If each hill town – its church and its square and its old women – is a little different than the last, the distinctions soon blur like the swallows that race the car to the next town. Was it Serra San Quirico where residents built their homes atop the city walls? Did Cingoli have the balcony-like views over the countryside? We give up and let the countryside wash over us.
Poking around the vineyards outside of the towns yields as many pleasant encounters. Once mass-produced plonk, the green-tinged verdicchio has improved hugely in the last decade or so. Our approach to each cantina, or wine cellar, is as casual as our approach to the towns: If we see a sign and are in the mood, we swerve and trust serendipity. Sometimes the signs lead to tasting rooms with a few stools and a statue of the Madonna over the entrance, and where the winemakers themselves are behind the corkscrew.
One afternoon when I'm on a quest to try an unusual red wine that's only produced in a small area of Le Marche around the village of Morro d'Alba, we follow a sign to the gate of a country house. A cat sleeps on the roof of a car. A man appears, hauling a giant wicker-covered jug of wine.
"Bottiglie?" I ask. Bottles? He waves us inside.
For the next 40 minutes, the slightly paunchy, jovial winemaking brothers Vittorio and Mirko Badiali are our best friends. I warn them at the start that we can only buy a few bottles, and that they needn't take much time with us. They wave me off, as if they've been waiting all day for our arrival.
One fires up the espresso machine. The other pops the cork on two bottles of the quarry: lacrima di Morro d'Alba (the tears of Morro d'Alba), an unusual red that's both dry and fruity.
The brothers speak no English. This does not deter them from telling us about the vineyard surrounding the house, which their father started decades ago. They tell us about the lacrima, which may get its name because the grapes can "weep" juice when they remain on the vine two weeks longer than the usual harvest – or because people weep when all the wine's gone, jokes one brother, rubbing the corner of his eye.
When we ask about the obstacles to exporting their wine to the United States, he speaks in such an arpeggio that our tenuous pidgin of Spanish-Italian-charades utterly collapses. Instead, we both simply nod sympathetically and drink more wine than we intend to. It's 2 o'clock in the afternoon, and there's no bucket to spit into.
We buy three bottles from the brothers Badiali, shake hands genuinely and head down their gravel road toward Le Marche's next surprise. At every turn in the road, the bottles of tears clink pleasantly in the back seat.
Visitor Information
Le Marche, or the Marches, has its feet in the Adriatic Sea and its head in the 6,000-foot peaks of central Italy's Apennines, on the border of Tuscany and Umbria. Between beach and border is a land that is almost 90 percent hills and mountains, much of it pleasant hill-and-dale agricultural land where church steeples crown every high point. Even in summer, temperatures can be cool in the higher places. But expect hot temperatures in midsummer near the crowded beaches.
GETTING THERE
Flying to Le Marche has grown somewhat easier in the last few years. Falconara airport in Ancona is now served by Alitalia (from Rome and Milan), (800) 223-5730, www.alitalia.com, and Ryanair (from London), www.ryanair.com/site/EN/, among others. Ryanair also flies from London and Germany to Saga airport in Pescara, about 85 miles south of Ancona in Abruzzo, the next province to the south, which can be used by those who want to explore the southern Marches.
Other small carriers also fly between Pescara and Rome, Milan and Paris. But the smaller airlines don't generally depart for Le Marche from the airport used for arrivals from the United States. For example, a round-trip ticket to London was recently $570 on British Airways, and a connection to Ancona was just $115 round trip on Ryanair. But the international flight arrives at Heathrow Airport, while the Ryanair flight leaves from Stansted Airport. A National Express bus,www.nationalexpress.co.uk, from Heathrow to Stansted costs $39 at $1.91 to the pound), or $49.50 round trip.
To explore Le Marche, a rental car and a very good road atlas are mandatory; cars can be rented in Ancona and Pescara. Rental cars aren't cheap in Europe; my compact diesel, from Europcar, www.europcar.com, cost $290 in April.
WHERE TO EAT
In Urbino, which is home to several good restaurants, Taverna degli Artisti, Via Bramante, 52, (39-0722) 2676, serves excellent traditional Marchigiani dishes like passatelli, a fresh pasta of egg, breadcrumbs and Parmesan cheese ($8); or strozzapreti ("priest chokers") – chunky strips of pasta – in a cream sauce with spinach ($8). Open daily in summer.
In Ascoli Piceno, the simple Trattoria dell'Arengo, (39-0736) 254-711, Via Tornasecco, 5, just off the Piazza dell'Arengo, leaves the TV running while guests are eating. But it serves such filling and excellent antipasti selections – local salami, cheeses, stewed beans and polenta, and all for $15.50, with wine – that I never made it to the pasta course.
WHAT TO DO
Much of the pleasure of the Marches is simply wandering its towns and stumbling upon its vineyard tasting rooms, but a few places are worth scheduling a visit to see. Here are just two:
The Ducal Palace of Urbino, (39-0722) 322-625, a classic Renaissance palace with works by Raphael among others, is open Monday 8:30 a.m. to 2 p.m., and Tuesday through Sunday until 7:15 p.m. Admission, $5.25.
In Tolentino, the Basilica of San Nicola, (39-0733) 976-311,www.sannicoladatolentino.it, with its bright floor-to-ceiling cycle of early 14th-century frescoes above, and its crypt of the saint below, is stunning. Open 7 a.m. to noon and 3:30 to 7:30 p.m.; free.
GUIDES
Guidebooks on Italy usually give short shrift to the Marches. But the very detailed Heritage Guide to the Marches, published in English by the Touring Club of Italy, has detailed road and city maps of the larger towns and suggested driving tours. It can be ordered at www.touringclub.com for $16.95.
The Italian Government Tourist Board has offices in New York, (212) 245-5618; Chicago, (312) 644-0996; and Los Angeles, (310) 820-1898. The province's tourism Web site, www.le-marche.com, has lists of hotels, activities and information about the region's culture, cuisine and other topics.
Holiday Guide: where to go in Italy in the Marche Region?
Where to stay in Italy? In the Marche Region!
Holiday Guide: where to go in Italy in the Marche Region? 
Where to stay in Italy? In the Marche Region!
Holiday Guide: where to go in Italy in the Marche Region?
Where to stay in Italy? In the Marche Region!
Holiday Guide: where to go in Italy in the Marche Region?
Where to stay in Italy? In the Marche Region!