E n g l i s h
…It will be a pleasure to give You hospitaly in the heart of Marche Region
Come to us and enjoy the peace of our relaxing atmosphere you will be stunned by the green of nature and experience the hug of Italian olive trees.
The house is conveniently located in Italy, on the seaside resort of Civitanova, in the Marche region.
It's your perfect choice for:
summertime vacation
short breaks
romantic holidays, in a place full of joy
It must be discovered!
Come to us and enjoy the peace of our relaxing atmosphere, you will be stunned by the green of nature and experience the hug of Italian olive trees, as an invitation for you to walk through this precious hilly land.
From all the windows of the house you will be striked by the views of blue sea and sky.
Thanks to the mild climate our large secluded garden gives us its fruits all year round, we pick up them to share these simple but extraordinary gifts with our guests and friends.
CONTACT US, YOU WILL DISCOVER OUR BEST OFFERS! sandra@lacasatragliulivi.com
Facilities:
Ensuite rooms
Organic breakfast included
Daily room cleaning service and bed linen change every 3/4 days
Linen: Bed linen; large, medium and small towel; bath mat, four pillows.
Private room TV with Dolby Digital Surround Sound system and DVD player included and piano
Private car parking
Porch
A reading room
Children's playground
30.000 sqm private garden
Lake (bathing prohibited)
Free Wi-Fi connection
Shuttle service
Whirlpool bath TEUCO
Hair dryer and soaps
Heating with individual thermostat control
Seaside, old town and public transportation within 1/2 Km
Excursions: tailored to each specific request of the original and each guest
Rent Car Service
Private key (24h entrance and exit)
To know more about me, about "LE MARCHE" Region, Please, contact me with:
e-mail: sandra@lacasatragliulivi.com
mobile: 0039 388 92 22 187
Facebook: https://www.facebook.com/BbLaCasaTraGliUlivi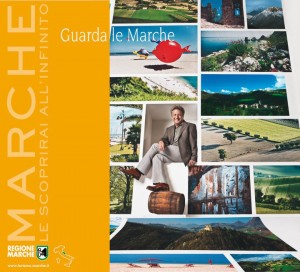 Dustin Hoffman stars in advertisement for Marche region of Italy
In an advertisement for Italy's Marche region, the 72-year-old US actor reads aloud the poem "L'Infinito" ("The Infinite") by Giacomo Leopardi, a 19th-century writer from Marche, while on stage and strolling through the hills of the central Italian region.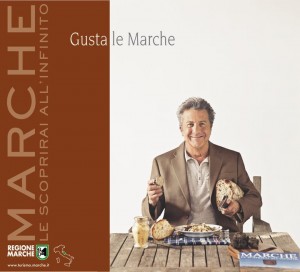 Why the Marche?
Travellers who want the best of central Italy are now heading for Le Marche, the third region, alongside Tuscany and Umbria, that makes up the area. It is pronounced "lay markay", is plural (Le Marche) and is sometimes translated into English as "The Marches".
The region lies on the eastern side of central Italy, between the Adriatic Sea and the high Apennine mountains and much of it remains unspoilt by the ravages of mass tourism.
True, the Adriatic coast has been a mecca for "sun n' sand" holiday makers for decades; but few venture far from the beaches. Inland, perhaps more so than anywhere else in central Italy, you will find places where time really has stood still. Compared to its central Italian sisters, here culture comes in more easily digestible proportions but quality, as at Urbino, is often of the very best.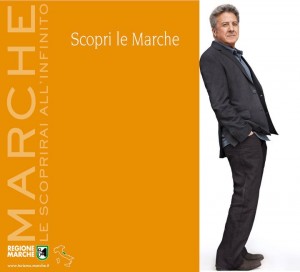 When to go
While it can be hot between mid-July to mid-August, it is rarely overcrowded and up in the mountains the breezes are cooling.
May, June and September are the ideal months to tour Le Marche if you can't take the heat; the landscape is clothed in spring green or the first tints of autumn, any rain tends towards brief showers rather than endless drizzle, and it's usually possible to find a bed without booking.
The wettest seasons are mid-February to mid-April and mid-October to mid-December when days of grey mist and rain can set in up in the mountains. It can also be cold in mid-winter, particularly when the bitter northerly tramontana winds blow.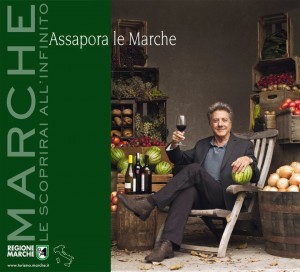 Where to go
Whether you want to admire masterpieces of Renaissance art and architecture, trek across wild uncharted mountains or hunt out the best of the catch in a Mediterranean fishing port, Le Marche has enough to keep you busy for years. And you will rarely have to jostle with hoardes of other foreign tourists.
Many visitors who come to Le Marche are looking for a taste of the "real" Italy, unsullied by mass tourism, yet welcoming to foreigners – if that's what you want, you won't be disappointed.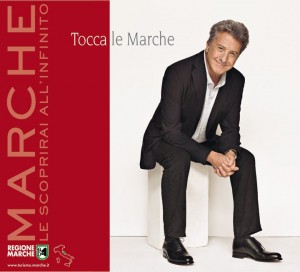 The main towns
Of the region's principal towns, Urbino (from here to Urbino 137 km) is our favourite. This jewel of a renaissance city remains little changed from the days when Duke Federico of Montefeltro set up his celebrated court here in the second half of the 15thC.
The provincial capital of Ascoli Piceno (from here to Ascoli Piceno 82 km) lies at the southern end of Le Marche. This beguiling old town is well worth at least an overnight stay. Its marble-paved main square is one of the most beautiful in Italy.
The administrative capital of Le Marche is Ancona (from here Ancona 46 km), a city with less obvious attractions for the tourist. Give it time, however, and you may find you enjoy the salty charm of this bustling sea port. It's also one of Italy's principal ferry ports with boats to Croatia, Greece and Turkey.
Another of the region's provincial capitals, Pesaro (from here to Pesaro 118 km) is both an appealing seaside resort and a thriving commercial town. Good shops, fine beaches and great fish.
Another of the region's main centres is Macerata (from here to Macerata 28 km), a dignified town, famous for its annual outdoor opera festival and capital of the province of Macerata.
The alluring hilltown of Fermo (from the here to Fermo 28 km) is the capital of the newly-created province of Fermo and boasts a fine historic centre.
Many of the smaller inland towns are well worth visiting and most make a good base for touring. These include Cagli, Camerino, Cingoli, Jesi, Offida, Recanati and Sarnano.
Of the many seaside resorts, the prettiest is Sirolo on the Conero peninsula. See our beach guide for details of having fun beside the seaside.
Natural wonders
Many tourists visit Le Marche for its natural beauty and most of the spectacular inland mountain country remains unscathed by the worst excesses of the 20thC. See our nature page for a run-down of the region's nature parks.
Here are the major sights that should not to be missed:
You'll find some of the most impressive mountain scenery to the south of the region amidst the Monti Sibillini, whose peaks are often covered with snow until the late spring.
The Frasassi caves are some of the most spectacular limestone caves you are every likely to visit.
Limestone again is the leading player at the Furlo Gorge, a dramatic natural pass through the mountains that has been in use since prehistoric times.
Most of Italy's Adriatic coastline is stubbornly flat. Monte Conero, just south of Ancona, is a rare exception – a high limestone mountain that plunges into the sea and guards a handful of delightful little bathing resorts.
The best mountain views to be had in the north of the region, on the doorstep of Urbino, are around the giant Monte Catria. In spring the upland meadows are carpeted in alpine flowers.